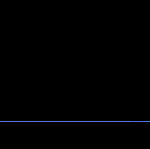 All of my stories are fairly light and very sexy. When I delve in to D/s I tend to write sugar kink. I write across sexualities - heterosexual, gay, lesbian and poly/menage. The majority of my stories are paranormal or contemporary, although I have written one historical and a couple of futuristic stories.
Most of my publications are e-books; they are separated out by series, or by sexuality, regardless of theme (i.e. D/s, paranormal etc). Below the series list is a link for the Print Editions I have put together.
All of the print and e-book anthologies that I have contributed a story to are listed in one directory.
A Second Chance at Love (MF)
Heterosexual

An Office Interlude (MF)

Lesbian

Animal Attraction (MM)

Gay
In Love With The Boss (MM)

Poly/Ménage
Kinky Girls Do (MF)
Mythology
Parallel Lives (MF)

If you read a story of mine and love it (or even just like it) please leave a review where you purchased it from. It is an unfortunate fact of today's bounty of authors, that authors need reviews ...




Recent Releases
DESIRE'S STING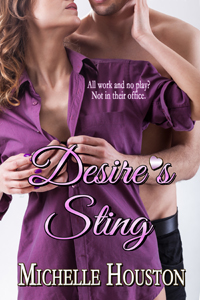 All work and no play? Not in their office.
As a boss, Richard Mills was everything Lisa could ask for - he stood up for his team, he had their backs, gave them all of the credit and took all of the blame. But as a man - he was a dick! As his office assistance, Lisa was familiar with the love 'em and let 'em go attitude Richard had for women. Too familiar. It was slowly tearing her up to see other women get the chance with him that she craved. Something had to change, and if it took her resigning and finding another job to break the hold he had on her heart, she was ready to do it. It was the perfect solution to a no-win situation - except Richard was hiding a secret from her. He wanted to do all kinds of dirty, kinky things to her, but worried she was too vanilla to handle the sting of his desire.
Word Count: Short Story