PRINT EDITIONS




ANIMAL ATTRACTION volume 1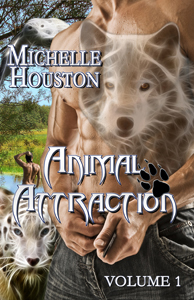 Available at Amazon
TAMING THE WOLF: There's always someone for everyone. Ben didn't believe the old saying, though. Gay werewolves weren't frequent occurrences of nature. Then Nathan turns up on his doorstep, a rogue in more ways than one - including being Ben's mate. If he can teach the younger man how to tame his inner wolf.
EMBRACING THE LEOPARD: Erik lives between two worlds, a leopard shifter drawn to males. An aberration within the abnormality of the shifter world, he chooses to live apart and alone rather than surround himself with what he cannot have. Then came Brandon. And both his worlds came together.
UNLEASHING THE JAGUAR: Michael discovers zoos are no place for shape shifters when he finds himself caged in one as their newest jaguar . He has to find a means of escape without betraying his people's existence. Then Danny shows up. And Michael's not so sure which option's least dangerous—the chance of rekindling the past with his ex or staying caged.
CAGING THE TIGER: It took magic and Meric the Magician to prove Kyle wasn't the only one of his kind. Sometimes illusions are real.
HEALING THE FOX: Scott knew the wildlife rehabilitation center couldn't save an injured fox -- since he was a shifter. He didn't intend to fall in love with Christian when he took the shifter home, just save him. Now Scott has to decide if he really believes that letting go is the only way to hold on.
CLAIMING THE OWL: Adam is caught between duty and desire. To retain his place in the owl parliament, he has to make sure the Matriarch's son Nick comes to his own wedding. Easier said than done, since Nick isn't remotely interested in his bride. Or in women. And Adam's beginning to think Nick might be worth losing everything for.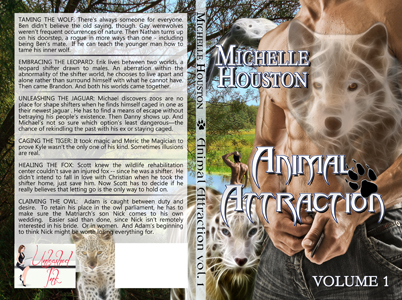 FANGS, FUR,
AND CELTIC FAIRIE TALES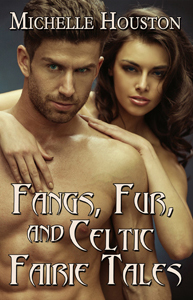 Available at Amazon
Two series in one print edition.
TIME AFTER TIME
Sands of Time: Like many, Nicole has told herself she would do the things she has always dreamed of "later"; diagnosed with a terminal form of cancer - later has come and she's going to see the world. Once she arrives in Scotland, she meets a man she can't resist. Ciaran offers her a hope for the future she had given up on having, but it comes with a price. For Ciaran is not what he appears to be, and his race can't risk anyone finding out they exist.
Turning Back Time: Devastated at the news of her friend's death, Julie rushes to Scotland to find some answers. What she finds instead is Roarke. Unwilling to let go of her search, Julie winds up figuring out what happened to Nicole. Along the way, she finds her own chance at happiness, if she can accept that Roarke isn't human.
FANGS AND FUR
When an evil scientist starts experimenting on shifters and vampires, trying to uncover the secret to their kind, the races must join together to stop him. In the process, four couples find love and passion beyond any they could have imagined.
Unnatural Bonds: Kali risks everything to free Riordan from the scientist. Once she succeeds, she isn't certain what to do with him. He has a good idea though ... if she's willing.
Laws of Nature: When Shaylee escapes from a kidnapping attempt, she manages to get to safety and the shelter of her neighbor Garrett's arms. Once there, she discovers she doesn't want to leave.
Bound in Blood: Anya is a protector for the vampire race. In the process of taking care of the threat to her people, she meets Ruben, who is delighted to find that she is his mate. Can this strong woman submit to a determined shifter?
Nature of the Beast: As a councilor for the vampire race, Kathryn has had to make hard choices--including sending Anya to take care of the scientist hunting them. One of the hardest thought is accepting that she is a shifter's mate. As a future alpha, Vance isn't willing to accept no for an answer.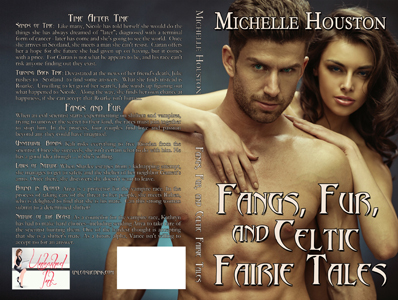 Each series is also available as a bundle in e-book format.




A SECOND CHANCE AT LOVE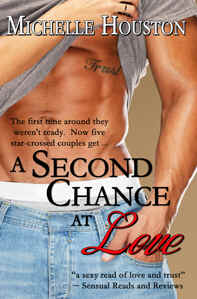 Available at Amazon
DIGGIN' UP BONES: Zach's back - and he's digging for answers ...
All Alisa wants is to be left alone, but the discovery of Native American bones on her property make that wish impossible. Zach Bradford's back in her life, bringing a whole lot of memories she wants to forget and questions she doesn't want to answer. He's not just digging for bones, he's digging into their past, searching for answers. Now Alisa must decide if she wants to live in the past or reach for a future with Zach.
A BID FOR LOVE: He bought her for 48 hours ...
Erika thought Ryan was out of her life. She thought she was over him. When he outbids her at an auction on her grandmother's painting, she's willing to do anything to get it from him. Her head says she can walk away after 48 hours. Her heart isn't so sure.
WILLED TO LOVE: Two former lovers are unprepared for the reading of a will. Can they live up to the terms?
Ashley Monroe wants a divorce. Not because she doesn't love her husband, but because she can't take his family's mistreatment any longer. Devon's grandmother isn't about to let history repeat itself; she wrote her will to make sure of it.
A CHANGE OF PACE: Ten years ago, they were students in the same college class - but Nicole never imagined Alan saw her as anything more than a study-buddy. Now that's about to change ...
Nicole is frustrated with the emptiness of her life. A chance meeting with an old classmate ends with an invitation to his house for dinner. Nicole has enough regrets about the past. She's not about to pass up what might be a second chance.
HER BEST MAN: What if her love for Rick wasn't unrequited?
Rick's always been part of Katherine's life. He was even her husband's best man at their wedding. And secretly, she's always had more feelings for her husband's best man than she should have. When her marriage falls apart, she finds out she's not the only one who's been keeping feelings secret.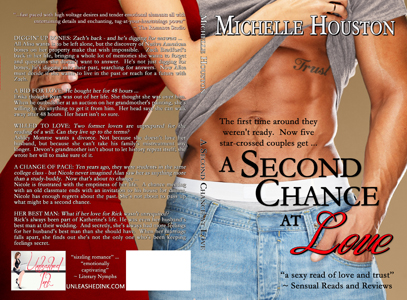 Each story is also available individually, and in bundles, in e-book format.




KINKY GIRLS DO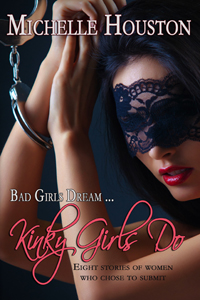 Available at Amazon
Chasing Her Dream: Lydia had just one wish for her birthday--to be sexually dominated. Luckily for her, Shawn was more than willing and able to fulfill her fantasy. She just has to run first ... and trust him to chase her.
Tied With A Bow: Sylvia and Devin celebrate the holidays, with lots of ribbon and jingle-bells.
A Passion for Learning: Arianna and her husband are acting out one of his fantasies, the naughty schoolgirl and her stern taskmaster teacher, much to the enjoyment of both. Role-playing of a scientific nature.
Your Attention Please: Angela thrills in her job as a stripper, knowing how hot it makes her man to watch the crowd's reaction to her. Afterwards, he will have to reassert his claim to her.
All About Trust: Melissa has finally found the perfect life partner - if she can find the strength to trust him.
Bound In Love: Yvette isn't certain if she can live her greatest fantasy, to be bound and dominated - considering she has one secret she hasn't shared with her husband.
Cowboy's Dungeon: In the barn, Natalie role-plays with her husband/master.
A Feast for the Senses: Blindfolded and bound to the island in the kitchen during her husband's dinner party, Lisa thrills in her submission.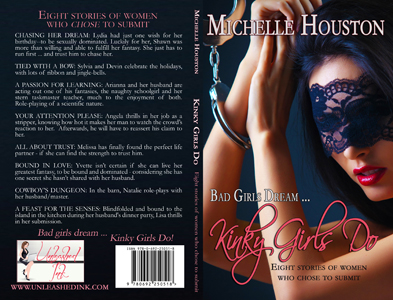 Each story is also available individually, and in bundles, in e-book format.




BEDTIME TALES, SEXY DAYDREAMS,
AND PARANORMAL DELIGHTS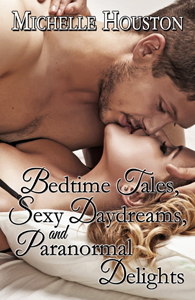 Available at Amazon
An omnibus of over 40 erotic stories.
Summer Storms and Hearts Aflame: After ten years, Jacob is finally going to get an answer to why Marci ran away after their night together. Trapped together during a summer storm - can they rekindle their love?
Paradise Valley: A leisurely afternoon sun-bathing leads to a bit of naughty outdoor play when Amanda's husband comes home.
Castles in the Sand: A moonlight stroll on the beach with a handsome stranger leads to a night of unexpected passion ... and the possibility of more.
Wake Me Up: Two stories of sexy mornings.
Elemental Passion: Three stories of the passionate fury of nature, lust and love.
Whispers Between Lovers: A collection of short erotica to read with a lover; passionate prose to satisfy your desires when alone; and tempting morsels of desire to tease your mind, as well as your body. This collection is packed with intimate moments, raw emotions, hot sex, and lots of sexy, naughty, sometimes kinky details.
Paranormal Delights: Paranormal Delights is a collection of nine sexy tales of mortals, vampires, shifters, ghosts and angels.
... and many more ...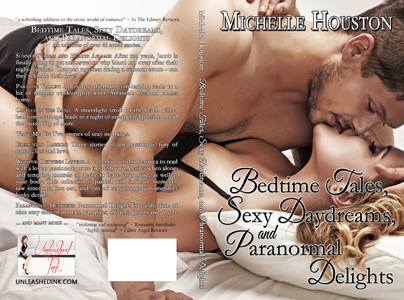 Stories and Story Bundles are also available in e-book format.




TRIOLISME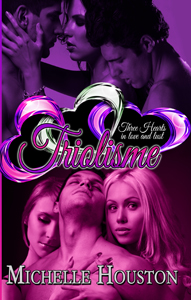 Available at Amazon
When a man loves a woman ... and another man
Rhiannon proposes an outrageous bet to her boyfriend Jesse, the outcome of which is sure to please them both in Nine Ball, Corner Pocket. In Their Harem Girl, Andrea is reading an article on spicing up ones sex life, and finds her imagination running wild when she reaches the suggestion about dress-up; will her husband and their lover approve of her choice? When Kara takes her pony boy to another Dom's stable to mount his pony, she never expected to be as turned on by it as she was; then again, she never expected the other pony to be a stallion in Wandering Where Led. Kurt has been keeping a secret from Candice - another man. What will she do when she finds out? Find out in Breakfast In Bed. In Dawning of Awareness, Caren gets caught watching her roommates making love - will she be asked to leave, or join in? Erika's boyfriend picks up a young man for them to share, to Double The Pleasure. Ashley and Taylor are house hunting - but find that their realtor is much more appealing than the house she is showing them in House For Sale, Realtor Not Included. Kyle has Secret Longings to submit - to both a Mistress, and a Master. Three friends become more during a night at the movies in Within Reach.
When a woman loves a man ... and another woman
Sabrina is a shameless sexual risk-taker, and discovers the delights of foreplay on the dance floor with an already-involved couple, and in being Exposed. A roommate with an exhibitionist's nature, and a willing boyfriend, leads Angela to question everything she thought she knew about her sexual needs - and her sexuality - thanks to their Spankology 101. In A Little Bit of Heaven, Bridgett's husband and her lover decide to solidify their relationship with her - together. After saving his roommates from an evil spider, A Not So Reluctant Hero is rewarded by the girls. In Introducing The Lovers Meghan has to decide is she is ready to take her relationship with Ava to a new level - inviting Ava's husband to join them. Stacy and Julie share everything - even Jim.. Will it be More Then He Bargained For? In Revelations Jared walks in on his wife cheating on him - with another woman; now he has to decide if he can accept her infidelity ... or if he should walk away. Three lovers enjoy a nice morning in bed together in Three On A King Sized Bed.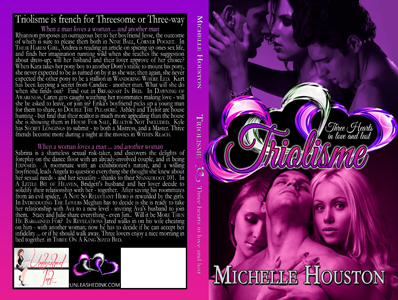 Some individual stories and Story Bundles are also available in e-book format.