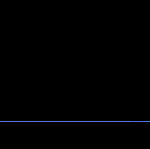 Welcome to the website of erotic romance writer Michelle Houston
All of my stories are fairly light and very sexy. I write across sexualities - heterosexual, gay, lesbian and poly/menage. The majority of my stories are paranormal or contemporary, although I have written one historical and a couple futuristics.
With all of the re-releases I have coming out, please make sure you are checking my website for information before purchasing the stories. It is really not my intent for you to purchase a story for a second time. If you ever question if you already own a story - please contact me.

If you downloaded one of my books from a piracy website, i.e. you didn't pay for it, and you would like to make a donation, here is the link. Please remember - authors write out of love, but pay their bills with money. If you loved a book you got for free from a piracy website - consider donating.